In the vibrant realm of visual expression, the ability to wield picture editing tools is a superpower that transcends the boundaries of creativity. Whether you're a novice capturing the essence of your world through a lens or an aspiring graphic designer looking to breathe life into your digital canvases, understanding the fundamentals of picture editing is your passport to a world of limitless possibilities.
Welcome to "A Beginner's Guide to Picture Editing Tools" – an immersive journey into the art and science of transforming images into captivating visual narratives. In the following pages, we will demystify the tools that empower you to shape and refine your photos, infusing them with your unique vision and style.
This guide is crafted with the belief that everyone, regardless of their experience level, can harness the magic of picture editing. Whether you aim to enhance your personal snapshots, embark on a creative exploration, or dive into the professional realms of graphic design, this guide is your compass.
From the basics of resolution and file formats to the intricacies of layers, masks, and advanced filters, each section of this guide will be a stepping stone in your creative evolution. We will explore user-friendly tools that are perfect for beginners and gradually introduce you to more advanced applications as you gain confidence and expertise.
So, fasten your seatbelt as we embark on this enlightening journey. Unleash your creativity, master the tools at your disposal, and let the pixels dance to the rhythm of your imagination. Welcome to the world of picture editing – where every click of the mouse or tap of the screen holds the potential to transform the ordinary into the extraordinary. Let the editing adventure begin!
Brownie Bullets For Newbies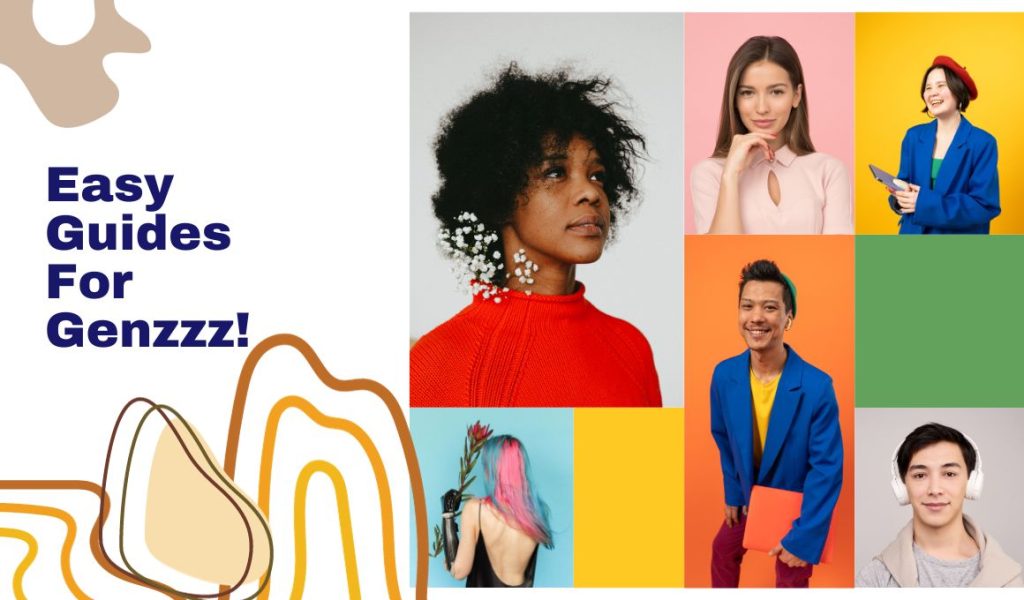 Graphic designers often work with visuals, and basic photo editing tools allow them to enhance the visual appeal of their designs. Adjusting brightness, contrast, and colors can significantly impact an image's overall look and feel.
Basic photo editing skills enable designers to maintain consistency across their projects. They can adjust images to match a particular color scheme or style, ensuring a cohesive and professional appearance.
Photo editing tools help beginners improve the composition of their designs by cropping, resizing, and aligning elements. This ensures that the visual elements harmoniously and effectively convey the intended message.
Correcting Imperfections:
Beginners can use editing tools to correct image imperfections, such as blemishes, distractions, or uneven lighting. This attention to detail contributes to a polished and professional final product.
Customizing Stock Photos:
Many graphic designers use stock photos as a foundation for their projects. Basic editing skills allow beginners to customize these photos to better suit their needs, aligning them with the overall design concept.
Adapting to Design Trends:
Graphic design trends often involve specific visual styles, color schemes, or effects. Using basic editing tools enables beginners to adapt their designs to current trends and stay relevant in the ever-evolving design landscape.
Optimizing for Different Platforms:
Designers must create visuals for various platforms like social media, websites, or print. Basic photo editing skills help optimize images for specific platforms, ensuring they look their best and are well-received by the target audience.
Learning basic photo editing tools improves a designer's efficiency. Instead of relying solely on pre-edited images, designers can make quick adjustments themselves, streamlining the design process and reducing dependency on external resources.
Photo editing is a creative process that allows designers to express their unique style. Beginners who grasp the basics can experiment with different effects, filters, and adjustments, adding a personal touch to their designs.
Building a Foundation for Advanced Skills:
Proficiency in basic photo editing tools lays the groundwork for more advanced techniques. As beginners become familiar with the fundamentals, they can gradually explore more sophisticated features and expand their skill set.
Basic photo editing skills are the cornerstone of graphic design. They empower beginners to transform raw images into tailored visual elements communicating the desired message. As designers progress in their careers, these foundational skills serve as a springboard for mastering advanced techniques and achieving greater creativity in their work.
Guide to Picture Editing Tool 
Unveiling the Palette: 10 Picture Editing Tools and Brands to Elevate Your Creativity
In the fast-paced world of digital content creation, the ability to wield picture editing tools effectively has become a prerequisite for anyone seeking to make a visual impact. Many tools cater to different skill levels and creative aspirations, from industry giants to innovative newcomers. Let's dive into the diverse world of picture editing with a spotlight on 10 notable tools and brands shaping the visual landscape.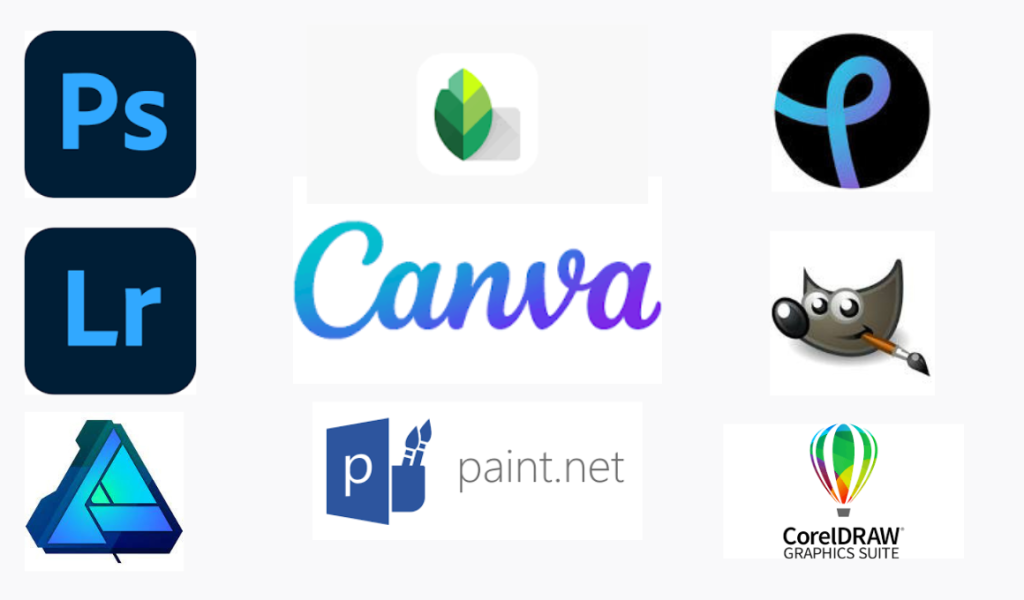 Adobe Photoshop: The Epitome of Precision and Versatility
Tool: Adobe Photoshop
Description: Adobe Photoshop stands as the cornerstone of professional image editing. Renowned for its precision and versatility, Photoshop is the go-to tool for photographers, graphic designers, and digital artists. With an extensive array of features, including advanced retouching, layer-based editing, and an endless selection of filters, Adobe Photoshop sets the industry standard.
Lightroom: Organize and Enhance with Adobe's Specialized Tool
Tool: Adobe Lightroom
Description: Designed for photographers, Adobe Lightroom focuses on photo organization and non-destructive editing. It simplifies the process of enhancing images while maintaining the integrity of the original files. Lightroom's intuitive interface and powerful editing capabilities make it an indispensable tool for photographers seeking a streamlined workflow.
Canva: Where Design Meets Simplicity
Tool: Canva
Description: Canva has democratized design by offering a user-friendly platform accessible to everyone, regardless of their design expertise. Canva's cloud-based tools empower users to create captivating visuals for various purposes, from social media graphics to presentations. With a vast library of templates and a drag-and-drop interface, Canva is a creative haven for beginners and professionals alike.
GIMP: Open-Source Flexibility for Advanced Editing
Tool: GIMP (GNU Image Manipulation Program)
Description: GIMP, an open-source alternative to Photoshop, boasts a powerful set of features for advanced image manipulation. Known for its flexibility and extensibility, GIMP provides a diverse array of tools for tasks ranging from photo retouching to graphic design. It's a favorite among those seeking professional-grade capabilities without the price tag.
Pixlr: Online Editing for All Levels
Tools: Pixlr Editor, Pixlr X, Pixlr Express
Description: Pixlr caters to a broad audience with its online photo editing tools. Whether you're a novice or a seasoned editor, Pixlr has a solution for you. Pixlr Editor offers advanced features akin to Photoshop, Pixlr X provides a simplified interface for quick edits, and Pixlr Express streamlines the editing process for efficiency.
Snapseed: Google's Mobile Editing Powerhouse
Tool: Snapseed
Description: Snapseed, a product of Google, is a mobile-centric editing app that packs a punch. With an array of professional-grade tools, Snapseed empowers users to enhance and fine-tune images directly from their smartphones. Its intuitive interface and robust feature set make it a preferred choice for mobile photographers and enthusiasts.
Affinity Photo: Professional Editing, Affordable Price
Tool: Affinity Photo
Description: Affinity Photo is gaining traction as a powerful, cost-effective alternative to traditional industry leaders. This professional-grade editing software offers advanced features like real-time editing, non-destructive layers, and high-end retouching tools. Affinity Photo provides a one-time purchase option, making it an attractive choice for budget-conscious creatives.
CorelDRAW: Graphic Design for Professionals
Tool: CorelDRAW
Description: CorelDRAW is a comprehensive graphic design suite encompassing vector illustration, layout, photo editing, and typography tools. It is widely used by professionals and caters to those seeking a versatile solution for various design needs. CorelDRAW's user-friendly interface and extensive feature set make it a reliable choice for graphic designers.
Paint.NET: Simplicity with Powerful Features
Tool: Paint.NET
Description: Paint.NET strikes a balance between simplicity and functionality. It offers a user-friendly interface while providing powerful features for image editing. With support for layers, special effects, and a vibrant user community, Paint.NET is an excellent choice for those transitioning from basic editing to more advanced techniques.
Procreate: Unleashing Creativity on the iPad
Tool: Procreate
Description: Procreate is a digital painting app tailored for iPad users, combining a user-friendly interface with professional-grade features. It's a favorite among digital artists and illustrators for its responsive brushes, layering capabilities, and immersive drawing experience. Procreate proves that creativity knows no bounds, even on a tablet.
Mastering Basic Editing Functions: A Foundation for Creativity
Selecting the right picture editing tool is akin to choosing a trusted creative companion. Whether you're a seasoned professional or just starting your creative journey, these tools and brands offer a diverse palette to explore. Each brings unique features and advantages, empowering you to turn your visions into visual masterpieces. So, armed with these tools, embark on your creative journey and let your imagination run wild. The canvas is yours to paint!
Start by removing unwanted elements through cropping and ensuring your images are the right size for their intended use.
Enhance visibility and add depth to your images by adjusting brightness and contrast. Experiment to find the right balance.
Correcting colors can transform a dull image into a vibrant masterpiece. Adjust the color balance to achieve a natural and appealing look.
Experiment with sharpness to fine-tune the clarity of your images. This is particularly useful for bringing focus to specific details.
Diving Deeper: Selection Tools and Layers
Learn to use the Lasso Tool and Magic Wand for precise selections. This is crucial for targeted edits.
Understanding layers allows for non-destructive editing. Combine this with masks to selectively apply edits to specific areas, providing control that enhances your creative possibilities.
Adding a Touch of Artistry: Filters and Effects
Experiment with filters to add artistic flair to your images. Whether it's a vintage look or a dramatic black-and-white effect, filters can transform the mood of your photos.
Master blurring for creative effects and sharpening for a crisp finish. These tools can be used strategically to guide the viewer's focus.
Text and Typography: Adding Your Voice to Images
Learn to incorporate text for captions, quotes, or personal messages into your images. Experiment with font styles, sizes, and colors to complement your visuals.
Understand the principles of typography to create visually appealing text elements. Consider the placement and alignment to achieve a harmonious balance.
Saving Your Masterpiece: Save vs. Export
Distinguish between saving your project file and exporting the final image. This ensures you can revisit and edit your work in the future while still having a shareable version.
Be mindful of image compression to strike a balance between preserving quality and managing file size. This is crucial when sharing your images online.
Practice Makes Perfect: Developing Your Skills
Challenge yourself with small projects to practice new skills. This could involve recreating popular editing styles or enhancing specific elements in your photos.
Regularly compare your edits with the original image to track your progress. This reflection is valuable for honing your skills and understanding your evolving style.
Exploring Tutorials and Resources: A Continual Learning Process
Take advantage of the wealth of online tutorials available. Follow step-by-step guides to learn specific techniques and tricks.
Engage with online communities to seek advice, share your work, and receive constructive feedback. Learning from others' experiences can accelerate your growth as an editor.
Conclusion: Embrace Your Creative Journey
As you embark on your picture editing journey, remember that creativity knows no bounds. The tools mentioned here are just the beginning; the more you experiment and push your boundaries, the more your skills will evolve. Embrace the learning process, and soon, you'll find yourself turning ordinary images into extraordinary works of art. Happy editing!